CREATING A BEAUTIFUL ENVIRONMENT FOR YOUR DAY-TO-DAY LIFE
The Bath & Kitchen Gallery has a showroom that offers a selection of various tiles, flooring, fixtures, countertops and cabinetry, all to be customized to your specifications. With their number one source of business being referrals from happy clients, they strive to create a beautiful environment for your day-to-day life, but also enjoy developing a lasting relationship with you the customer that often results in repeat business. The Bath & Kitchen Gallery also designs kitchens, offices, closet organizers and much more. Come enjoy a Tampa remodeling contractor that promises to be pleasant from beginning to end.
The finished space was beyond our expectations, perfectly harmonizing the modern stainless appliances with the classic, timeless architecture of our period home. Thank you, and we look forward to working with you again, enlarging our bathroom and laundry area. – ADOLPH & CINDY
VISIT OUR SHOWROOM
Ready to Remodel?

REQUEST A CONSULT
Let our professional general contractors change the way you live and turn your Tampa kitchen remodeling dream into reality.
Taking The Pain and Frustration Out of Your Remodeling Project
If you're thinking about remodeling your kitchen or bathroom but dreading all the construction mess, project delays and unexpected cost overruns that other homeowners have had to endure, then I want to tell you how you can avoid all that pain and frustration.
My name is Joe Ferrantegennaro and I'm the President and owner of Bath & Kitchen Gallery in Tampa.
We design and build great kitchens and bathrooms. In fact, all of the rooms featured on our website are photos of our unique design and build projects, not stock photos from kitchen and bath manufacturers or cookie cutter designs often offered by some other remodelers.
But what really sets Bath & Kitchen Gallery apart from other remodeling companies is that we are absolutely obsessed with eliminating the pain and frustration that homeowners typically feel whenever they remodel. Here's how we do it:
What You Can Expect if You Choose Bath & Kitchen Gallery
We Design and Build- Most remodeling companies either design OR build, but they don't do both. So if you choose to work with them you'll likely have to hire two companies… a designer to design your new room and a contractor to build it. Then you'll have to hope that both companies, along with their subcontractors, can all work together to deliver your project on time and on budget. You won't have that problem with Bath & Kitchen Gallery because we are a design AND build remodeling company that can handle your entire project from start to finish.
Up-Front Pricing- In order to get the job some remodelers will quote you a low price and assure you that the set dollar amounts (allowances) listed in your contract will be enough to buy your tile, plumbing fixtures, cabinets, etc. Later you discover that these allowances only cover builder-grade materials, which means you either have to pay a lot more to get what you want or settle for a lot less. Bath & Kitchen Gallery offers up-front pricing and a detailed list of the exact make, model number and price of every single item that you've chosen for your remodeling project, BEFORE you sign a contract.
Lead Carpenter Management System- We assign a Lead Carpenter to every remodeling project. He's on the job site all day, every day, and he will have no other project to manage but yours. Other remodeling companies employ a supervisor to manage multiple projects at once, while outsourcing 100% of the job tasks to subcontractors. When no one on site is in charge, mistakes are made and projects are delayed.
Less Down Time- Many remodeling companies will immediately start the demolition phase of your project even if they haven't taken delivery of all your materials. So if there's a shipping delay you may be without use of your soon-to-be remodeled room for weeks, before they're ready to begin the installation phase. We don't work that way. Bath & Kitchen Gallery will not start demolition until we've received 100% of your materials including cabinets, countertops, tile and fixtures. That means less down time for you and your family.
We Work Clean- Remodeling projects always create a lot of dust, yet most construction companies do little to solve this problem. We employ a Work Clean System to stop 97% of all dust particles from infiltrating other areas of your home. First we seal off your kitchen or bath from the rest of your house by building a temporary wall with plastic sheeting. We also cover doors, window frames and exhaust vents, so that particles can't travel from room to room. Then we use a HEPA filter air scrubber to pull dust and other pollutants from the air, leaving your home as clean possible.
Our 5 STAR Customer Satisfaction Rating
Since 2007 we've subscribed to Guild Quality an independent, customer satisfaction company to solicit feedback from our remodeling customers. Here are our current results: 
88% have given us a 5 star rating
97% said they would recommend us to others
To read all our unfiltered customer reviews go to guildquality.com
ABOUT JOE
Joe Ferrantegennaro, owner and lead designer, has 20 years of experience in the construction business. He is a general contractor, which means you make one phone call and he handles the entire remodeling project from there.
Joe has found his passion in design and customizes every project to the lifestyle and personality of that particular customer. They offer free consultations and estimates that give you the opportunity to have a glimpse of the potential your bathroom holds.
Bath and Kitchen Gallery Videos
Watch the latest tips and trends on home remodeling from The Bath and Kitchen Gallery owner, Joe Ferrantegennaro.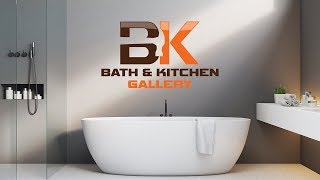 Kitchen & Bath Remodeling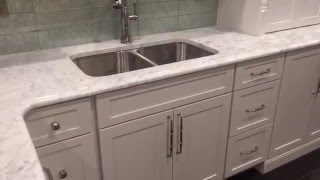 Sink Base Accessories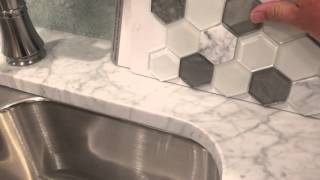 Backsplash Trends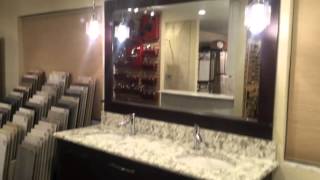 Pedestal Tubs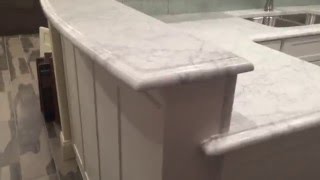 Raised Bar Tops
Kitchen & Bath Remodeling

Our latest video detailing the entire Bath & Kitchen Gallery process

Backsplash Trends

Adding a backsplash to your kitchen or bath, will help increase the value of your home by giving you a more tailed, finished look.

Pedestal Tubs

This year's hottest bathroom remodeling trend

Raised Bar Tops

Looking to add a raised bar top to your kitchen?
Expert Advice
The Bath & Kitchen Gallery combines the world of Architecture, Construction, and Design into one professional remodeling team.
Making the choice to upgrade to natural stone countertops during your Tampa kitchen remodeling project is a decision you will never regret. Stone, in particular granite, is a popular choice for homeowners because it is
Bathroom remodeling is one of the best ways to increase your home's appeal for your family, guests, and potential buyers. Renovations can also help you feel more relaxed and decompress after a long day and
Bathroom remodeling can be expensive, so it is no wonder why homeowners tend to put off upgrades or renovations. However, the longer you wait to upgrade or make repairs, the more likely it is you
Ready to Remodel?

REQUEST AN ESTIMATE

 
Let our professional general contractors change the way you live and turn your Tampa kitchen remodeling dream into reality.
[vfb id=1]